Renowned Speakers
Diane G Newell
Foodborne Zoonoses Consultancy UK
Catherine Rees
University of Nottingham UK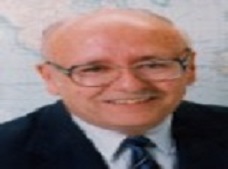 Herbert W Ockerman
The Ohio State Univeristy USA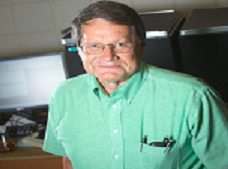 Clair L. Hicks
University of Wisconsin USA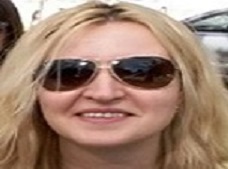 Guzin Kaban
University of Atatürk Turkey
Neela Badrie
University of the West Indies Trinidad and Tobago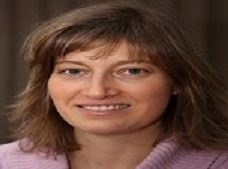 Leen Van Campenhout
University of Leuven Belgium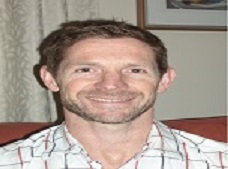 Scott Crerar
Food Standards Australia Australia
Recommended Global Agri, Food & Aqua Webinars & Conferences
Asia Pacific & Middle East
FOOD MICROBIOLOGY-2022
Want to know about Conference..?
We invite the participants from all over the world for the "17th International Conference on Food Microbiology" which is going to be held on August 24-25, 2022 at London, UK. Conference Series is a world's foremost event Organizer conducting International conferences in USA, Europe, Asia-Pacific and Middle East.
Food Microbiology 2022 highlights the theme"Accelerating Research and Innovation in Food Microbiology". This will broadly cover the fields of food microbiology as well as for initiation of new prospects and to explore new tendencies in the field of food microbiology.
Why to attend?
This is the finest opportunity to interact with participants from the Food Microbiology Associations, Food Biotechnology Associations, Food Microbiology Societies, and Food Science Academicians. It mainly concerns on the modern impact and technologies in Food Microbiology and other relevant to Food Sciences, as well as for initiation of new assessments and technologies and the effectiveness of various regulatory programs on Food Microbiology. Our International conferecne conducts presentations, share knowledge, meet with present potential and eminent scientists, and receive name recognition at this two days event.
Our aim is to aggregate community and to create a platform for exchange of information on technological developments, new scientific innovations and the effectiveness of various regulatory programs towards food microbiology 2022. It provides a premier technical forum for expressing and knowledge about the advanced research and developments, as well as exploration of new applications, technologies and to explore new trends in the field of food microbiology.
Target Audience
Microbiologists
Food technicians
Academicians
Researchers
Students (Post graduates, Doctorates)
Food industries
Private sectors
Food Microbiology Societies
Food Microbiology Associations
Individuals involved in Food Microbiology_Biotechnology_Nanotechnology and Food related matters.
Market Analysis
Global Market of Food Microbiology and Food Market
The Global Food Microbiology Market report studies current and upcoming development prospects to help interest for the Food Microbiology testing over the figure time frame.
The U.S. market for Food Microbiology and Food Market totalled nearly $56.4 billion in 2014. This market is projected to approach $61.4 billion in 2015 and $69.4 billion by 2020, registering a compound annual growth rate (CAGR) of 2.5% through 2021.
Achieving greater global food security is a noble goal and, many would argue, a moral responsibility. It is also squarely in the self-interest of the United States, because hunger causes unrest and instability, which in turn affect U.S. national security and commercial interests. Global food security requires a multi-pronged strategy. Increased investment in research and development and improvements to production capacity are absolutely vital to increase the availability of food and meet increased demand.
Rapid urbanization, particularly in developing countries, is a critical on-going trend shaping food security and nutrition that will continue in 2017 and beyond .Nearly 90 percent of the projected urban population increase is concentrated in Africa and Asia, with China, India, and Nigeria alone expected to add 900 million urban residents by 2050
The research uncovers many paradigm shifts in the studied market, in terms of regional competitive advantage, competitive landscape among the key players in the clinical nutrition industry and market dynamics.
The global Food and nutrition market should reach $60.8 billion by 2022 from $48.2 billion in 2017 at a compound annual growth rate (CAGR) of 4.8% for the period 2017-2022.
Global Markets and Technologies for Food Safety Testing organizes information from diverse sources and market segments into a cohesive unit that includes summary, overview, technologies, contaminants tested, foods tested, industry structure, international aspects, patent activity and company market shares, annual revenues and profiles. Market measurements/estimates and forecasts are provided for the global market, and key market dynamics are discussed and their possible effects analysed.
The global food safety testing market reached $10.5 billion in 2014, and should reach about $13.6 billion in 2019 with a five year compound annual growth (CAGR) of 5.3% through 2019.
Related Associations:
BioMérieux SA
Bruker Corporation
Cepheid (A Danaher Company)
COPAN ITALIA S.p.A. and COPAN Diagnostics, Inc.
Curetis
ELITech Group

Major Associations of Microbiology:

International Union of Microbiological Societies (IUMS)
International Society for Antiviral Research (ISAR)
Federation of European Microbiological Societies (FEMS)
International Society of Chemotherapy Infection and Cancer (ISC)
Italian Society of Microbiology (SIM)
British Society for Antimicrobial Chemotherapy (BSAC)
Past Conference Reports
Conference series LLC Ltd. hosted the "International Conference on Food Microbiology" to be held during October 22-23, 2021 at London, UK. With the theme "Food Microbiology Modern Impact & Technologies" Meeting Needs for Sustainable and Safe Future". It was a great success, where eminent speakers from various reputed institutions and organizations with their resplendent presence addressed the gathering. The adepts who promulgated the theme with their exquisite talks were: Mohammed Farid(New Zealand), Francesca Venturi(Italy), Sanaa Ragaee(Canada) addressed the gathering. The adepts who promulgated the theme with their exquisite talk were: Shashi Sharma(USA), Diane G Newell(UK), Guzin Kaban(Turkey). Scientific sessions discussed during Conference are about Entrepreneurs Investment Meet, Current & Future Aspects of Probiotics, Uses of Microorganisms in Food, Microbiology and Biotechnological Exploitation, Uses of Microorganisms in Food

Conference series LLC Ltd, hosted the "International Conference on Food Microbiology" held on December 07-08, 2020 at Tokyo, Japan but due to the pandemic situation it is organized as webinar. We would like to thank all of our wonderful Keynotes, Speakers, and Students for making Food Microbiology Webinar a successful online event. The adepts who promulgated the theme with their exquisite talks were: Diane G Newell (UK), Catherine Rees (UK), Herbert W Ockerman (USA), Guzin Kaban (Turkey). Scientific sessions discussed during Conference are about Microbiology of Fermented Foods and Beverages, Risk Assessment and Risk Management, Probiotics, Brewing Microbiology, Food Borne Diseases and Prevention
Food Microbiology Conference 2019
Conference series LLC Ltd. hosted the "4th International Conference on Food Microbiology and Food Market" held on March 20-21, 2019 at New York, USA with the theme "Accentuating New Advances in Food Microbiology for Healthy living". It was a great success, where eminent speakers from various reputed institutions and organizations with their resplendent presence addressed the gathering. The adepts who promulgated the theme with their exquisite talks were: Charles L. Wilson(USA), Yousef Elshrek(USA), Lagouri Vasiliki(Greece). Scientific sessions discussed during Conference are about Food Microbiology, Foodborne Pathogens, Food Poisoning, Food Contamination, Food Toxicology
Conference series LLC Ltd. hosted the "3rd International Conference on Food Microbiology" held on November 29-30, 2018 at Dublin, Ireland with the theme "Food Microbiology : Modern Impact & Technologies" It was great success, where eminent speakers from various reputed institutions and organizations with their resplendent presence addressed the gathering. The adepts who promulgated the theme with their exquisite talks were: Derya Boyaci(Turkey), Ekaterina Silanteva(Russia), Deborah Wortelhock(UK). Scientific sessions discussed during Conference are about Modern Food Microbiology, Food Preservation, Food Microbiology Meat Industry, Fermentation Technology, Food Spoilage
Conference series LLC Ltd. hosted the "2nd International Conference on Food Microbiology (Food Microbiology 2017), during November 29-30, 2017 at Madrid, Spain with the theme "Accelerating Research and Innovation in Food Microbiology" It was a great success, where eminent speakers from various reputed institutions and organizations with their resplendent presence addressed the gathering. The adepts who promulgated the theme with their exquisite talks were: Mohammed Farid(New Zealand), Francesca Venturi(Italy), Sanaa Ragaee(Canada). Scientific sessions discussed during Conference are about Microbial Ecology of Foods, Food Mycology, Predictive Microbiology, Microbial Aspects of Food Spoilage and Quality, Current & Future Aspects of Probiotics
To Collaborate Scientific Professionals around the World
Conference Date August 24-25, 2022
For Sponsors & Exhibitors